Nemo old
From Mer Wiki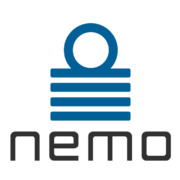 Nemo Mobile
Nemo Mobile is a Linux distribution for mobile devices. Nemo uses Mer as core and Glacier UX as graphics interface.
The Nemo Mobile project continues the work started in the MeeGo Community Edition to create open community driven OS and apps.
Currently initial Nemo port exists for Nokia N900 and N950/N9 devices. There is also some support for Google Nexus 7, Pandaboard, and x86 based tablets/netbooks like ExoPC.
Current status
Now we create new stage of Nemo based on qtquickcontrols-nemo glacier ux
Old images
Old stage image status is here: https://wiki.merproject.org/wiki/Nemo/Installing#Wayland.2FQt5
Overall status: tl;dr: status matrix
Nemo Mobile is currently in development. Some features and apps are still missing for end-users on the devices. If you're willing to help, any contribution is appreciated.
Communications
Ping us in this order:
Meetings:
Nemo Contributor Meeting every Tuesday at 10:00 UTC, 13:00 UTC+3 (Finland) at #mer-meeting
Weekly error triage meeting every Monday at 7:00 UTC, 10:00 UTC+3 (Finland) at #mer-meeting
Installing & Updating
Visit Nemo/Installing for a guide to install Nemo Mobile on your device. This page also has information on how to set up a virtual machine with the Nemo x86 image, enabling you to check out Nemo even if you don't own a device. Supplementary install information and links are included in that page, too.
Visit Nemo/Updating for guide how to update existing installation of Nemo Mobile.
Visit Nemo/App Goups for guide aviable packages grop of nemo
Infrastructure
Documentation
Governance
Nemo representative in Mer Advisory Board: Jukka Eklund
Meetings: (currently inactive) Contributor Meeting every second Tuesday at 11:00 UTC, 13:00 EEST, @freenode, #mer-meeting Archive
Minutes of meetings archive: